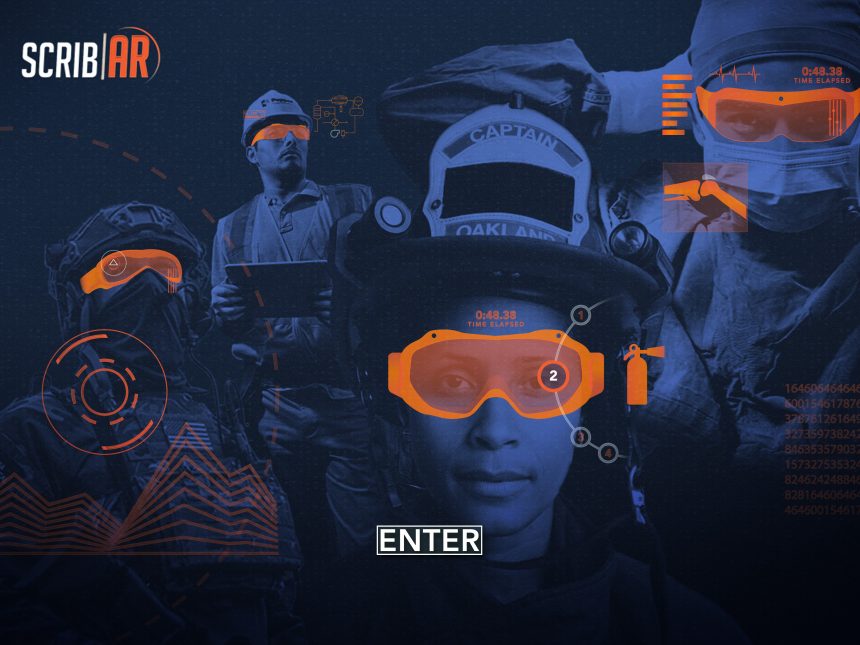 Juxtopia® ScribAR is a Sharable Content Object Reference Model (SCORM) and xAPI compliant Performance and Learning Management System (P-LMS) that interoperates with Juxtopia® CAMMRAD Eye, Juxtopia® Intelligent Virtual Instructor (JiVi) services, and all other major augmented reality and virtual reality headsets.
Juxtopia® ScribAR is a "Cloud" accessible P-LMS specifically designed for mixed reality systems (e.g., augmented reality and virtual reality) systems.
Using Juxtopia® ScribAR, instructors will have capabilities to:
Remotely evaluate one or more learner's skill performance in a video-conference performance dashboard.
Continuously track learning/practice performance of novice, intermediate, and expert learners.
Add or Modify practice procedures/tasks along with their corresponding steps and instructional multi-modal aids (e.g., graphics, videos, animation, digital annotations/overlays, etc.) for display on wearable augmented reality (AR) Goggles.